New York State Library Link Inside your ILLiad Request
Library users that are eligible for access to New York State Library electronic collections will now see a link across the top of the Interlibrary Loan article request form in ILLiad when a citation has been imported. This link will provide easy and instant access to New York State Library materials to those who are eligible.
The link will appear when an article citation is imported into ILLiad. To import citations, check for Owned by Upstate links within a Discovery Services search or databases:
Items not owned can be requested via Interlibrary Loan by clicking the "request this item via interlibrary loan" link.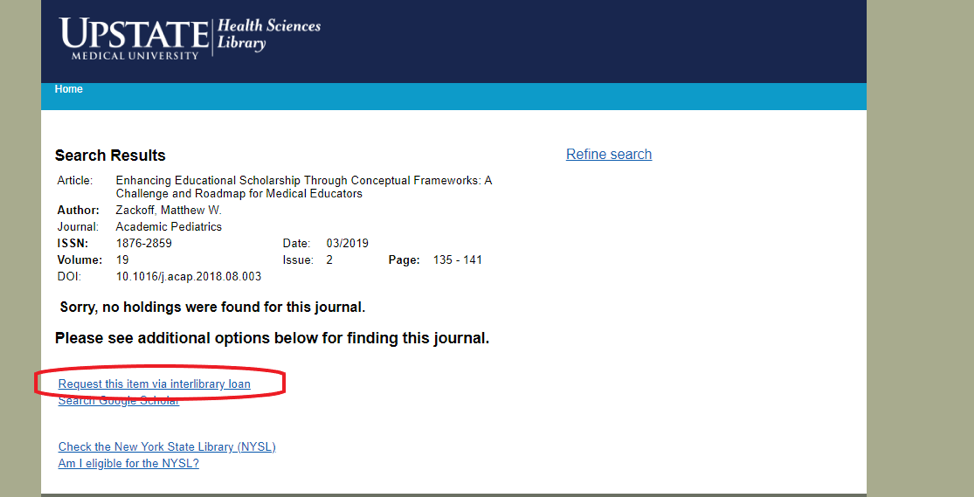 After clicking, the citation is imported into the article request form in ILLiad with a link to the New York State Libraries across the top: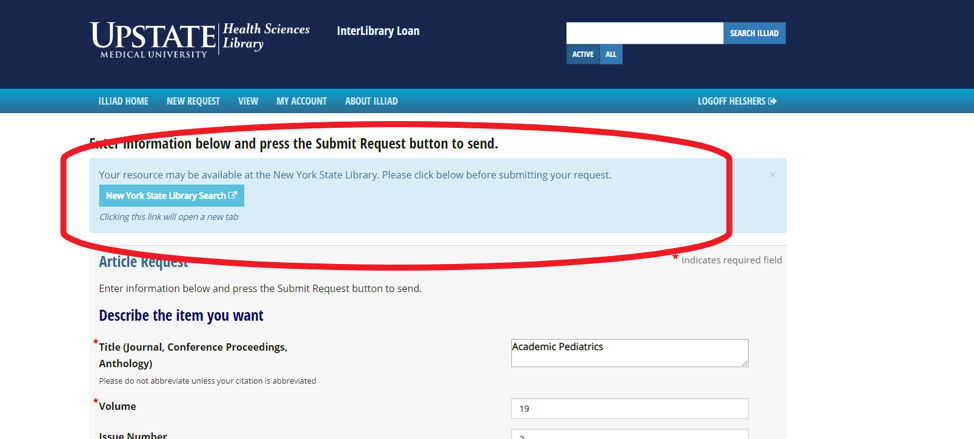 Clicking the dark blue "New York State Library Search" will open a new browser tab and automatically search for your article. If available, users will be prompted to enter a Library Card number and PIN before accessing the article instantly.
If unavailable, close out the New York State Library browser tab, and return to the ILLiad article request form to submit your request.