PEACE, Inc. visits Upstate Health Sciences Library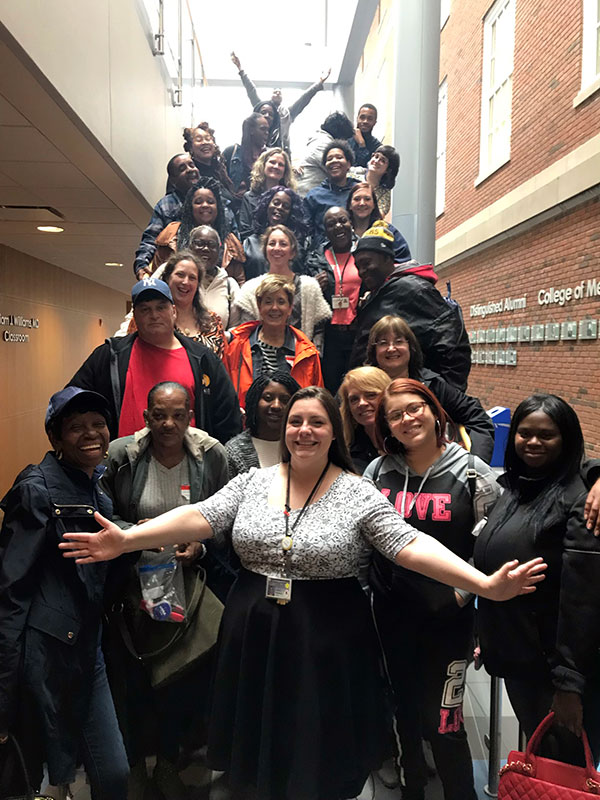 Tuesday May 14th, 31 staff members from PEACE, Inc, came to Upstate to learn more about Upstate programs that can benefit their community centers. The guiding mission of PEACE, Inc is: Helping people in the community realize their potential for becoming self-sufficient.
The program included information about GEM Care, SAFE kids, CARE, Health Literacy programs from the library's faculty, and more.. Their day also included a tour of the Family Resource Center at Upstate Golisano Children's Hospital.
The library staff look forward to working with PEACE, Inc. to develop more programs that directly serve our neighbors.
For more information on PEACE, Inc - https://www.peace-caa.org/
For more information on Health Literacy programs and Library Outreach contact Olivia Tsistinas -tsistijo@upstate.edu