Grand Opening for Lactation Room at Upstate Health Sciences Library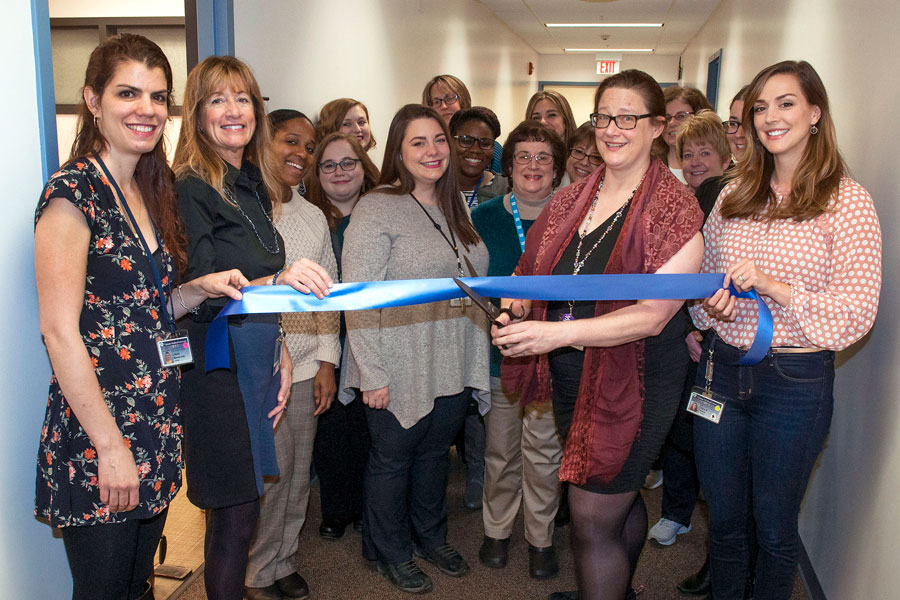 Sometimes you just need a bit of privacy. The Health Sciences Library appreciates the challenges new moms face in returning to work. One of them shouldn't be finding a private and welcoming space to express milk.
Attendees to the ribbon cutting ceremony on November 30th included Michelle Dwyer, RN, IBCLC, who had the following to say before the ribbon was cut. "In this environment of higher education and learning that this building provides for the Upstate and surrounding community, it is fitting that this beautiful room enables a mother to provide to her child the world's only food that data has shown to increase your IQ!"
The HSL's Lactation Room is available to all moms and offers privacy as well as all the amenities moms need: microwave, refrigerator, tables for a pump and your lunch, plenty of outlets and a comfy chair. For more information, contact the library service desk at 315.464.7091.