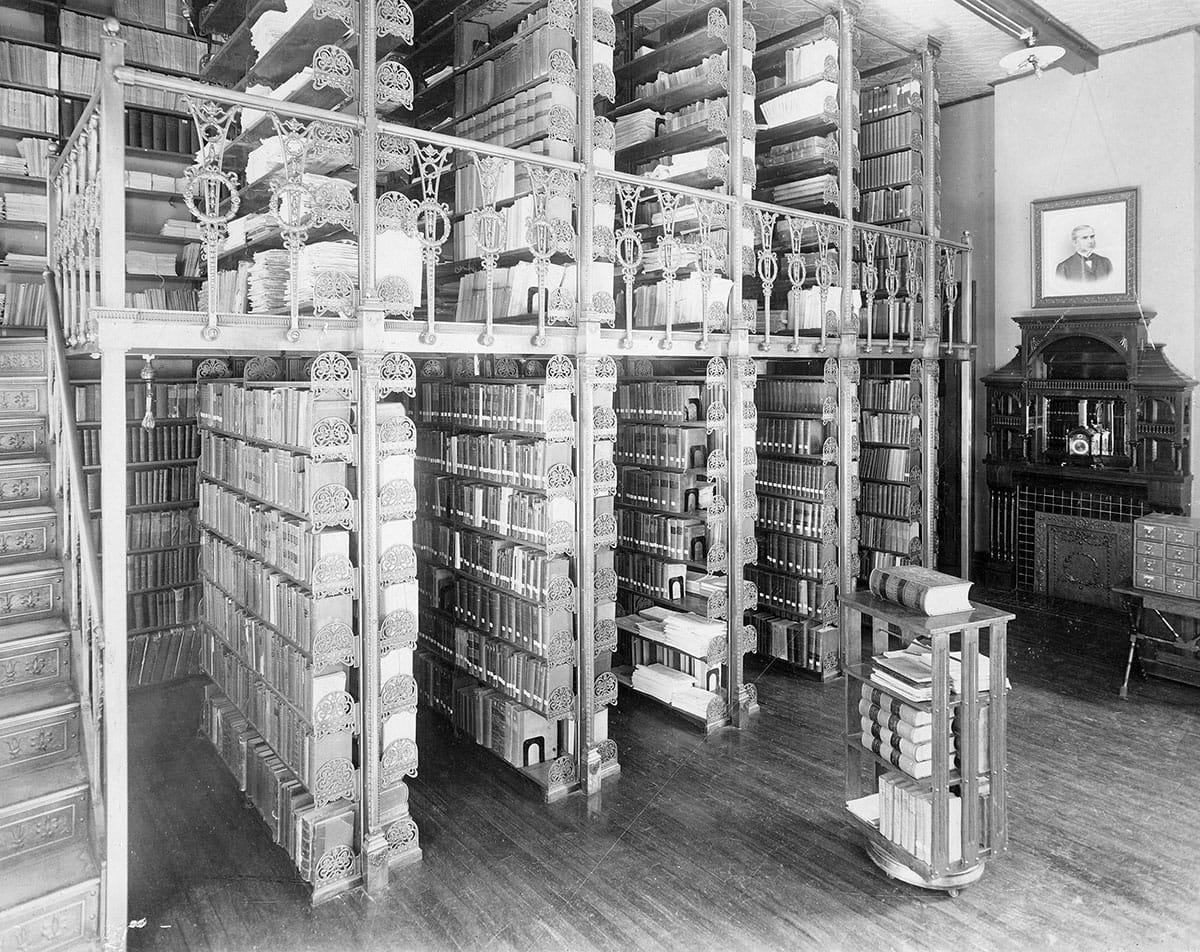 Archives & Special Collections is Upstate Medical University's only repository for archival, and rare printed and 3-dimensional materials, making it an invaluable resource for faculty and students, and visiting researchers interested in the history of medicine and science. We welcome researchers year-round. Please see our Using Archives & Special Collections page to plan your visit.
The Archival holdings currently include more than 2000 linear feet of records relating to Upstate Medical University and it's predecessor institutions, Geneva College of Medicine (1834-1871) and Syracuse University College of Medicine (1872-1949). Finding aids have been made available online to assist researchers in using collections that have been processed.
Notable Archival Collections:
Papers relating to Elizabeth Blackwell MD
The Oral Histories Collection
The Special Collections holdings include nearly 13,000 volumes of rare books and journals and more than 330 pieces of antique medical and laboratory equipment, textiles, ephemera and pharmaceuticals.
Notable Special Collections holdings:
An Inaugural Dissertation on Insanity by Theodric Romeyn Beck (1811)

The first Psychiatric Dissertation written by an American

American Medical Botany by Jacob Bigelow (1817)

The first color illustrations printed in America

Address Delivered at the Opening of the Women's Medical College of the New York Infirmary by Elizabeth Blackwell (November 2, 1868)
On the Morbid Appearances of The Absorbent Glands and Spleen by Thomas Hodgkin (1832)

The first separately published edition of the classic description of lymphadenoma or Hodgkin's Disease. Our copy was signed by Dr. Hodgkin.

The trowel used by President Franklin D. Roosevelt to lay the cornerstone of Weiskotten Hall in 1936
The first known microscope used in the city of Syracuse, which was owned by Alfred Mercer MD
A Japanese gas mask from WWII
Early stethoscope c. 1840s
Ward-Mueller models designed by Justus F. Mueller, long time faculty member