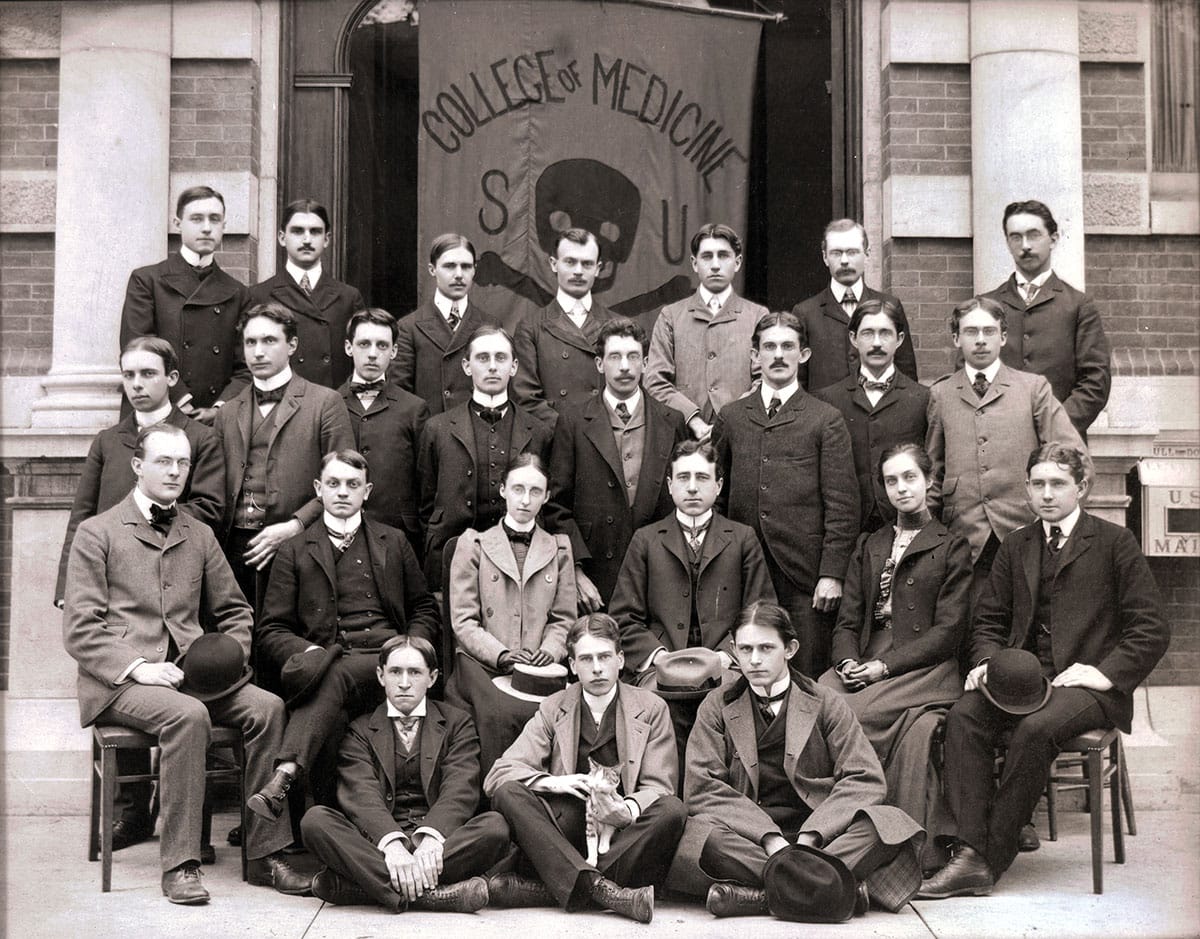 About Archives & Special Collections
University Archives
The University Archives are dedicated to preserving records that document the history, organization, policies, activities, and people of Upstate Medical University, and its' predecessor institutions.
Archival Records Include:
Papers of Presidents and Deans
Records of colleges and departments
Papers of faculty, staff, and alumni
University Publications
Photographs and Slides
Theses and dissertations
Newspaper clippings
Oral history interviews
Painted portraits
Special Collections
The Special Collections holdings are primarily rare books and journals important for their contributions to the study and advancement of medicine and science, and materials relating to the history of medicine and its role in the economy, culture, and history of central New York. The Objects Collection contains antique medical and laboratory equipment, pharmaceuticals, ephemera and textiles from various eras.
The collections are available to faculty, staff, students and alumni of Upstate as well as researchers and the general public.