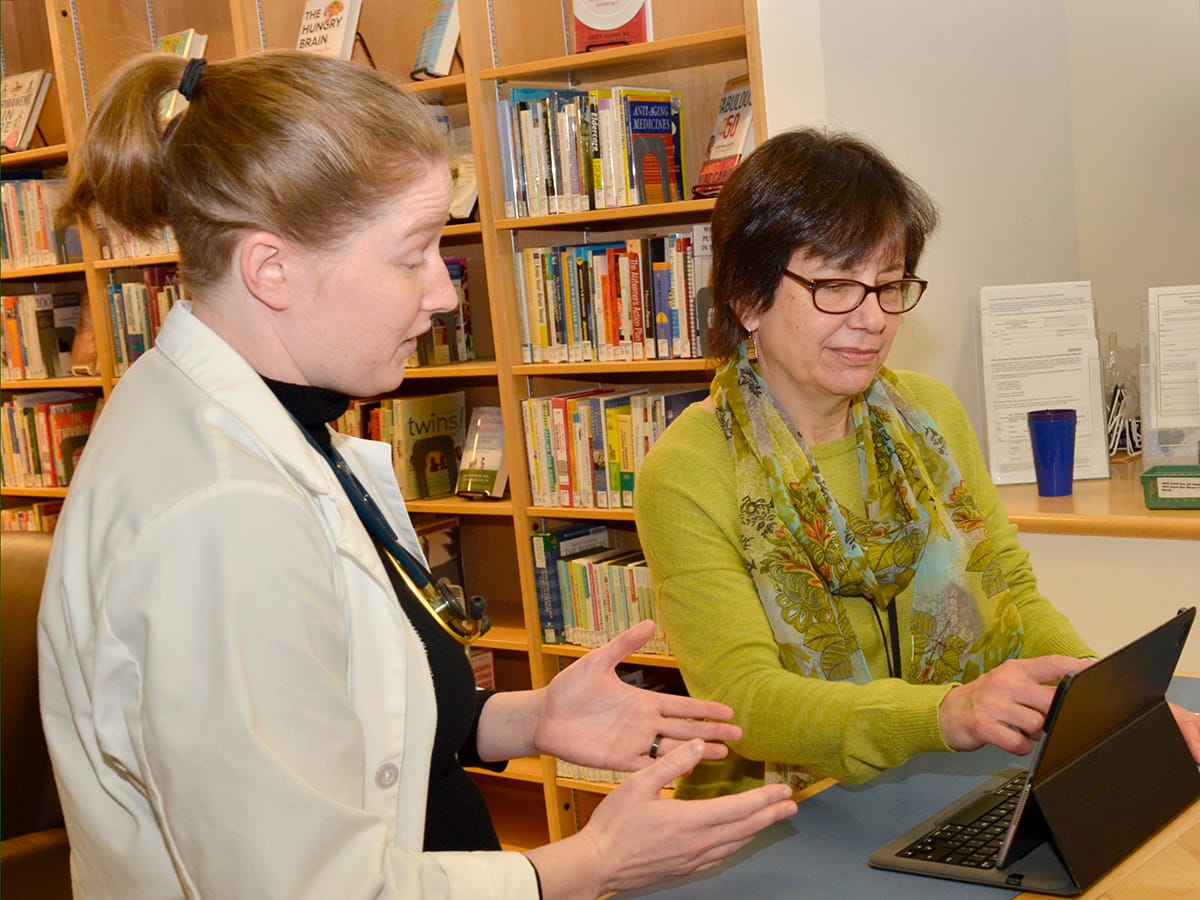 The Health Sciences Library (HSL), through its exemplary customer services, ensures the discoverability and accessibility of the information resources needed to promote a healthy community.
The HSL provides staffed access most days until midnight, offers complimentary coffee & hot water, and hosts a variety of workshops and events.
Our 26-person team is a mix of professionals and librarian faculty.  We are active on campus and in the hospitals, serving on committees and providing information services.   We are your direct line to customized library services, some of the things we can help you with are:
Literature searches in support of scholarship and patient care

Research consultations for systematic reviews

Evidence-based searching instruction

Finding articles in full text

Departmental-specific orientations & support

Licensing journals and databases

Accessing mobile resources

Obtaining items via interlibrary loan

Registering for after-hours permissions

Borrowing books and other materials

Selecting a journal for publishing

Learning about the history of the institution
Contact our team via chat or email, or by calling 315-464-7091
The HSL also offers an After-Hours program providing access to the library outside our regularly staffed hours.  Please come visit us at the library to register with us.